Email:
Support@FUTVip.com
------------------------------------
Phone:
086-18523832685
------------------------------------
SKYPE:
tuist2007
------------------------------------




Secure Trade Guarantee
You never need to worry about the security of your personal information on our site. myrsgold won't share your information to any third party without your permission.
Lowest Price Guarantee
myrsgold strives to provide a huge amount of real cheap Runescape 2007 gold (Old School Runescape Gold) for players, and we firmly believe that all the 2007 RS gold for sale at our site is the cheapest.
10 Minutes Delivery Guarantee
We guarantee that the whole delivery process will be done in 10 minutes after your order is confirmed. That means you don't need to wait for a long time to buy 2007 RS gold (Old School Rs Gold) from us
100% Satisfaction Guarantee
We offer 24 hours service everyday. You can buy RS gold 2007 (Old School Runescape Gold) from us at any time! Please feel free to contact us by online chat, email or skype if you have any questions.


News
Blizzard Entertainment released a new update 9.1.5 to World Of Warcraft Shadowlands
World of Warcraft: Shadowlands has received its first major content update in four months. Patch 9.1.5 is now running on US servers.
The list of changes is long. Chief among them is the ability to freely swap Covenants for players who have reached Renown rank 80 with their Covenant of choice. At the beginning of the Shadowlands expansion, players had to choose one of four Covenants to ally with, and while players could technically change to another Covenant later, it was a painful and costly process. That restriction is now gone, allowing players to more freely experiment.
PvP Gear has been given an adjustment when it comes to power levels, and changes have been made to the Islan Expeditions so you can go at it alone or with a group on multiple levels of difficulty.
Shadowlands 9.1.5 Highlights
WoW Shadowlands 9.1.5 has some massive patch notes, but some changes and new additions stand out as a cut above the rest.
We have the shorthand rundown of everything that's been changed or added into this patch down below:
Class Balance Changes – Among the numerous changes is a shift in how area-of-effect (AOE) damage works. Instead of the previous hard cap of five targets, AOE abilities can now affect more, but with diminishing damage beyond the fifth.
New Race Customizations – As part of the continued effort to allow players to visually express themselves, new customizations are here for Highmountain Tauren, Lightforged Draenei, Nightborne, and Void Elves.
Covenant Changes – Players are now able to freely swap covenants with no cooldown or penalty, and bring with them everything they've earned from their previous covenant activity.
Legion Timewalking – Six Legion dungeons enter the Timewalking rotation, in both heroic mode and in Mythic+ for its two-week duration. In addition, the Mage Tower will make a return with new color variants of the Mythic Tier 20 gear as a reward!
Korthia Updates – Players will see a boost in efficiency with new travel points, increased relic and fragment drops, and remote anima deposit.
Legacy Content Updates – those who enjoy farming old content for mount drops and gear will find some balance updates for solo gameplay, including raid bosses, Island Expeditions, Warfronts and more.
Players looking to dive back into some of WoW's older content will find that legacy raids from the Legion expansion have been properly scaled for modern gear, while alternate character leveling has become easier in the current patch as well.
Welcome to
tuist.net
, you can buy WOW Classic TBC Gold for US/EU realms at the cheapest prices! Cheap Classic WoW Gold for sale at tuist.net to help customers to save more money and have better experience on playing game. You can check stock of cheap
WoW Classic TBC Gold
on your server before making order through 24/7 LIVECHAT anytime!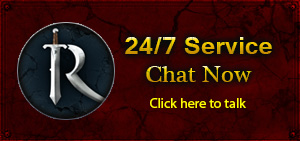 amazing site you guys gonna have a try 100% legit and fast great service
thank you for good quick and easy service, shall be back next week,haha
Great website, very cheap prices kappa
this site is really wonderfu, I think i can buy the cheapest coins here. besides the attitude is so good.
Thanks you for the customer service, i'm french and it's a pleasure to speak with you. I'm happy from your job !