Email:
Support@FUTVip.com
------------------------------------
Phone:
086-18523832685
------------------------------------
SKYPE:
tuist2007
------------------------------------




Secure Trade Guarantee
You never need to worry about the security of your personal information on our site. myrsgold won't share your information to any third party without your permission.
Lowest Price Guarantee
myrsgold strives to provide a huge amount of real cheap Runescape 2007 gold (Old School Runescape Gold) for players, and we firmly believe that all the 2007 RS gold for sale at our site is the cheapest.
10 Minutes Delivery Guarantee
We guarantee that the whole delivery process will be done in 10 minutes after your order is confirmed. That means you don't need to wait for a long time to buy 2007 RS gold (Old School Rs Gold) from us
100% Satisfaction Guarantee
We offer 24 hours service everyday. You can buy RS gold 2007 (Old School Runescape Gold) from us at any time! Please feel free to contact us by online chat, email or skype if you have any questions.


News
Combines the Event with Season System in Forza Horizon 4 and How to Brush FORZATHON Points
Forza Horizon 4 will officially update the exclusive season-limited events every week, and the seasonal page of the suspended menu will see the FORZATHON store exclusive to each season. If you want to shop at the store, you need FORZATHON points, then how can you get it? What is the points?
This time Forza Horizon 4 combines the event with the season system. In addition to the online server changing the season once a week, each season will also have exclusive season-limited events. In addition, from the seasonal page of the suspended menu, you can also see the exclusive FORZATHON season store every season, but the above things can not be purchased in the in-game currency but through a special FORZATHON point.
Complete Weekly Challenges
The weekly challenge, as its name implies, is a challenging task that lasts for a week. As long as you enter the season challenge page, you will see the challenges of the week. In general, the weekly challenge is divided into four steps. Each time you complete a step, you will get 100 FORZATHON points so you can get 400 FORZATHON points in total. Season-specific pages are available from the Horizon Life tab of the main menu. The weekly challenge is divided into four steps, although you can preview the content of each step, but must be completed in order.
Complete Daily Challenges
The daily challenge is on the same page as the weekly challenge. The difference is that the daily challenge can accumulate three items and update every day. Complete a daily challenge to get 10 FORZATHON points. The daily challenge is not the same as the update, but the countdown time for each challenge.
Participate in FORZATHONLIVE
There is a very special event in the public map of the Forza Horizon 4 roaming mode, which is FORZATHONLIVE. If you are you looking for more about
Buy FH4 Credits
check out our website. The event is not only independent of any form of event, but also fixed at the whole point of real time. Players will receive notification that the event is about to start as soon as they are in roaming mode. Can participate in activities.
FORZATHONLIVE's gameplay is very simple, that is, the players on the assembled map participate in the completion of a total of three stages of challenges, each time the challenge content is different, such as crossing the speed zone, flying over the platform or the tail to accumulate scores, once everyone scores The total score will go to the next stage. If all three stages are completed, even if FORZATHONLIVE is successfully completed, everyone will get 30 FORZATHON points.
There are both daily and weekly Forzathon Challenges in Forza Horizon 4, and you'll earn 100 and 10 points respectively for completing them. You'll also earn a bonus 30 points for completing all challenges available in a week. Earning Forzathon Points is fairly easy to do then, but if you want to double the amount of Forzathon Points that you earn you've got two options.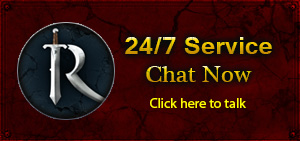 Great and extremley cheap i highly recommend
haven't been here for a while, but I'm super glad to come back again. The delivery was amazing, almost instantly after my ordering.
Great service and the coins are so cheap thanks alot will be purchasing more later today
Recommended for any FUT player..This is the real Happy Hour
Thank you, I got the coin. I will deal with you again.
1500 K was purchased in less than 5 minutes., Frankly deserves getting into Guinness.Thank you very much for them