Email:
Support@FUTVip.com
------------------------------------
Phone:
086-18523832685
------------------------------------
SKYPE:
tuist2007
------------------------------------




Secure Trade Guarantee
You never need to worry about the security of your personal information on our site. myrsgold won't share your information to any third party without your permission.
Lowest Price Guarantee
myrsgold strives to provide a huge amount of real cheap Runescape 2007 gold (Old School Runescape Gold) for players, and we firmly believe that all the 2007 RS gold for sale at our site is the cheapest.
10 Minutes Delivery Guarantee
We guarantee that the whole delivery process will be done in 10 minutes after your order is confirmed. That means you don't need to wait for a long time to buy 2007 RS gold (Old School Rs Gold) from us
100% Satisfaction Guarantee
We offer 24 hours service everyday. You can buy RS gold 2007 (Old School Runescape Gold) from us at any time! Please feel free to contact us by online chat, email or skype if you have any questions.


News
Diablo Immortal lets you transfer your item upgrades by slot
Diablo Immortal

is the link between

Diablo 2

and

Diablo 3

and will be available on smartphones and tablets (Android and iOS).
For those who follow the history of Tyrael and Deckard Cain, you will therefore have the chance to explore Sanctuary up and down in search of fragments of the Stone-World to complete Tyrael's task.
Initially announced back in 2018, Diablo Immortal met with some controversy as fans weren't enthused by the idea of a mobile Diablo experience. But it seems that, with time and some more information on the game, the tide is beginning to turn. In early 2021, some select publications were given access to an early alpha version of the game and their positive reactions have raised hopes. According to IGN, Diablo Immortal is "great – a proper new entry in the series, and not – as some feared - a watered-down mobile lookalike."
Diablo Immortal lets you transfer your item upgrades by slot.
What does this mean? Well, if you find an awesome legendary pair of boots and you find a new one that's even better, it was traditionally a pain and a resource sink to get the new pair up to speed via rerolling and enchanting. Now, you can keep the modifiers in the slot when you stick a new piece in. Upgraded your rare pants all the way up, stacked with strength and vitality? King Leoric drop you a new piece? It's just a swap away, and your buffs stick with the slot if you choose. This is a great feature that I hope becomes a mainstay for Diablo (and other ARPGs).
Diablo Immortal story: when does it take place?
Diablo Immortal provides a brand new story that takes place between Diablo II and III, and sees you trying to prevent Diablo's minions from resurrecting him.
In fact, it's the fragments of the Worldstone itself, which was destroyed during Diablo II, that the evil powers are striving to gather together. So there's a very strong link to the second entry.
Diablo in his pocket
It was clearly not developed to replace Diablo 3 or to compete with other Diablos: it is not as deep, nor as rich in content. But it is thought to be fun to play and therefore becomes an effective way to kill time and many demons anywhere.
Cut to the chase – Diablo on phones
What is it? A mobile, touchscreen-controlled take on the classic Diablo ARPG formula.
When can I play it? TBC but some time in 2021 is looking increasingly likely
What can I play it on? Android and iOS devices are the platforms announced so far
Rather than just squeeze Diablo onto mobile, developer NetEase has designed Immortal from the ground up for the portable platform.
For a start, the controls are entirely touchscreen, with a virtual joystick on the left and attack, skill, and potion buttons on the right. It will also reportedly support gesture actions, like perhaps swiping to dodge.
At this time, you are probably looking for a trustworthy Diablo Immortal Gold provider or seller,
z2u.com
store will be your wise option. z2u.com provide Diablo Immortal players 24/7 customer support and Fast Delivery guaranteed. Buy
Cheap Diablo Immortal Gold
online, you need to compare prices with different websites, we believe in deeply that you can purchase the most reputable service from z2u with reasonable price. More than 7 years' Exp and professional support team will be the best helper for your playing Diablo Immortal.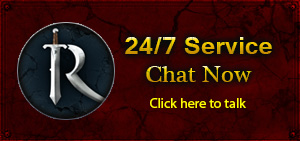 this site is really wonderfu, I think i can buy the cheapest coins here. besides the attitude is so good.
after a little wait since it was my first time order, i got my coins so fast!Perfect Trade,like that site.
17/02:52:00
Francesco Zeni
The best coins site ever!!! nice support, LOWEST price. I was purchase 2500K - everything is ok
They stayed with me through out the whole chat didnt leave me behind and was really nice and respectful thank you guys
fast and reliable and the best price you can get what i have checked around.
Perfect Trade,like that site. Thanks!!