Email:
Support@FUTVip.com
------------------------------------
Phone:
086-18523832685
------------------------------------
SKYPE:
tuist2007
------------------------------------




Secure Trade Guarantee
You never need to worry about the security of your personal information on our site. myrsgold won't share your information to any third party without your permission.
Lowest Price Guarantee
myrsgold strives to provide a huge amount of real cheap Runescape 2007 gold (Old School Runescape Gold) for players, and we firmly believe that all the 2007 RS gold for sale at our site is the cheapest.
10 Minutes Delivery Guarantee
We guarantee that the whole delivery process will be done in 10 minutes after your order is confirmed. That means you don't need to wait for a long time to buy 2007 RS gold (Old School Rs Gold) from us
100% Satisfaction Guarantee
We offer 24 hours service everyday. You can buy RS gold 2007 (Old School Runescape Gold) from us at any time! Please feel free to contact us by online chat, email or skype if you have any questions.


News
Gravity officially launched Ragnarok M: Eternal Love in 43 new countries
Following the successful launch of Ragnarok M: Eternal Love in South East Asian countries back in October 31st, Gravity Interactive Entertainment is now ready to release the official version of the game in North America, South America, and Oceania on January 9, 2019.
Ragnarok M: Eternal Love took the number one slot in the Google Play and Apple App Store's top grossing listings across the major Southeast Asian markets – including Thailand, Indonesia and the Philippines – within one day after launching. It remains one of the bestselling mobile games across Southeast Asia, demonstrating the tremendous traction of "Ragnarok IP power".
The game has achieved more than 850,000 sign-ups in North America, South America, and Oceania since pre-registration opened on 28 November 2018, which indicates a similar level of success in these markets.
Liliana Bae, Director of Gravity Business and Executive Director of Gravity Interactive, said, "Ragnarok M: Eternal Love is ready to take on North America, South America, and Oceania. Following the great results the game has achieved across Asia, we are confident that with 'Ragnarok IP Power' driving it, it has what it takes to become the most popular game in the world." And if you want to buy
Ragnarok Mobile: Eternal Love Accounts
, visit z2u.com, a professional online in-game currency store.
The launch gives the game complete global coverage, adding the Americas, Australia, Brazil and Canada to its existing territories of China, Taiwan, South Korea and Southeast Asia.Having built an outstanding track record with previous launches, expectations are justifiably high for Ragnarok M: Eternal Love's performance in North America, South America and Oceania.
The game achieved a staggering 1.7 million pre-orders across these three continents, thereby already hinting at a massive success prior to launch.With broad and deep experience servicing overseas markets, Gravity is looking forward to providing an enjoyable and stable game environment in North America, South America and Oceania.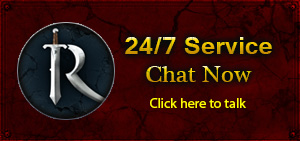 Amazing services, recieved my coins within 15 minutes. Out of this world fantastic. Will use again!
Thank you for your good service.The coins is so cheaper than other's.
4fut is the best site! Cheapest and the fastest! I love it!
Thank you, I got the coin. I will deal with you again.
Thank you for your discount coupon sent to me by the e-mail. Your customer service is so amazing, I would always return to you if you guarantee me always keep the cheapest price.
I order 800k just now. :) May you send me quickly just as usual. Thank you. You are the best.