Email:
Support@FUTVip.com
------------------------------------
Phone:
086-18523832685
------------------------------------
SKYPE:
tuist2007
------------------------------------




Secure Trade Guarantee
You never need to worry about the security of your personal information on our site. myrsgold won't share your information to any third party without your permission.
Lowest Price Guarantee
myrsgold strives to provide a huge amount of real cheap Runescape 2007 gold (Old School Runescape Gold) for players, and we firmly believe that all the 2007 RS gold for sale at our site is the cheapest.
10 Minutes Delivery Guarantee
We guarantee that the whole delivery process will be done in 10 minutes after your order is confirmed. That means you don't need to wait for a long time to buy 2007 RS gold (Old School Rs Gold) from us
100% Satisfaction Guarantee
We offer 24 hours service everyday. You can buy RS gold 2007 (Old School Runescape Gold) from us at any time! Please feel free to contact us by online chat, email or skype if you have any questions.


News
Kart Rider is coming back to the Western world as KartRider: Drift
Kart Rider is coming back to the Western world as KartRider: Drift and will be available on both PC and Xbox. It was originally available through Nexon's own website back in 2007, but shut down both in the U.S. and in practically every market outside of South Korea and China. In its home market of South Korea though, Kart Rider has been a sensational hit and remains one of the most popular free to play games in the country.
If you've never heard of Kart Rider, it's basically a slightly more competitive version of Mario Kart. It actually has an eSports scene in Korea and China. This new version of the game will be available on both Xbox and PC (on Nexon's own launcher and Steam). The game's first closed beta test is set to begin on December 5, 2019.
The game was originally released by Nexon in 2004 in Asia on PC and gathered over 380 million players. After being first spotted at X019, KartRider: Drift will now start a worldwide closed beta on Steam, Nexon Launcher, and Xbox One. The beta will run from December 5th at 5 pm PST until Sunday, December 8th at 5 pm PST. During the Closed Beta period, players will get to choose from different characters such as Dao, Bazzi, Brodi, and an array of colorful kart options and play three different modes; speed mode, item mode, and time attack. In addition,
Cheap KartRider Drift Credits
is on hot sale at our website 5mmo.com.
Cross-platform was a must in order for players from all over the world to experience the same gameplay in one place. In Korea, the birthplace of KartRider, there are a lot of PC players. However, in the West, there are more console players. To create a true global game, we believe cross-platform play is a must in order to bring players together.
KartRider: Drift touts the intense competitive drifting available in Speed Mode. Speed Mode strips away the RNG item system and focuses on the essence of KartRider: Drift – skill-based racing. KartRider: Drift also gives players the option to try different modes depending on their preference, while also offering nearly limitless customization.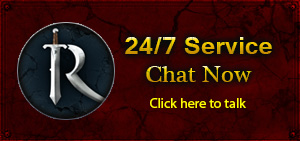 Very good service, will probably be coming back to this site again
it is the best service around, me and my friends use them over and over! 100% safe and super fast delivery. Not only that but the service from the Online Chat is very very very good!!!
Buy Fifa Coins is cheap and safe site,very happy to come here to buy Fifa Coins
Amazing services, recieved my coins within 15 minutes. Out of this world fantastic. Will use again!
got my coins in 5mins after i paid. Thank you.
Nice support ! i got my coins very quickly and easy after confirmation,thank you