Email:
Support@FUTVip.com
------------------------------------
Phone:
086-18523832685
------------------------------------
SKYPE:
tuist2007
------------------------------------




Secure Trade Guarantee
You never need to worry about the security of your personal information on our site. myrsgold won't share your information to any third party without your permission.
Lowest Price Guarantee
myrsgold strives to provide a huge amount of real cheap Runescape 2007 gold (Old School Runescape Gold) for players, and we firmly believe that all the 2007 RS gold for sale at our site is the cheapest.
10 Minutes Delivery Guarantee
We guarantee that the whole delivery process will be done in 10 minutes after your order is confirmed. That means you don't need to wait for a long time to buy 2007 RS gold (Old School Rs Gold) from us
100% Satisfaction Guarantee
We offer 24 hours service everyday. You can buy RS gold 2007 (Old School Runescape Gold) from us at any time! Please feel free to contact us by online chat, email or skype if you have any questions.


News
League of Legends: Wild Rift bring the popular MOBA to mobile and consoles
With the popularity of battle royale games like PUBG and Fortnite, it's almost too easy to forget that Multiplayer Online Battle Arenas or MOBAs once ruled gaming industry news. Unlike PUBG and Fortnite, hits MOBA titles like Dota 2 and League of Legends missed the opportunity to jump on the mobile gravy train. LoL developer Riot Games is making up for lost time with League of Legends Wild Rift which is both LoL for mobile and consoles but also not LoL for mobile and consoles.
League of Legends is finally coming to mobile as League of Legends: Wild Rift. Riot Games is adamant, however, that League of Legends: Wild Rift is not simply a port of the PC MOBA.
Like the PC version, LoL: Wild Rift is a 5v5 MOBA, but it's been adapted for mobile and console play. Unlike the click-to-move controls, Wild Rift features a new twin-stick mechanic. Similarly, Wild Rift is being designed specifically for 15 to 18-minute games. Riot didn't reveal the full extent of the overhauls, but there appear to be significant enough changes between the PC and mobile/console version of League of Legends for Riot games to warrant the new subhead. In addition,
Cheap LOL WR Accounts
is on hot sale at our website 5mmo.com.
In terms of minimum specs, players on Android will need to have the equivalent to a Samsung Galaxy A7 with 1GB RAM, Qualcomm Snapdragon 410 processor, and Adreno 306 GPU. Those on iOS will need to have the iPhone 5S or newer. The game will release first in China on iOS and Android devices. The mobile version will then be available everywhere else by the end of 2020. The console version will be the last to be released.
The announcement of League of Legends: Wild Rift is part of Riot Games' 10-year anniversary celebration for the popular MOBA. The festivities included a teaser for a character-based shooter codenamed Project A, which appears to be a cross between Overwatch and Counter-Strike: Global Offensive.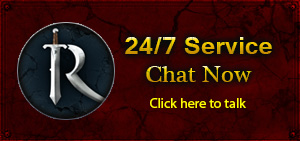 Thank you for your wonderful help. You were excellent and everything goes well
first time to buy here . best service ever seen
amazing site you guys gonna have a try 100% legit and fast great service
Great service i recommend this website ! i received my 1000K after a little issue . ! BUT I'VE MY COINS NOW I'M SO HAPPY BIG THANKS !
Nice support ! i got my coins very quickly .,thank you
Great service and fast delivery. The lowest prices I found online.