Email:
Support@FUTVip.com
------------------------------------
Phone:
086-18523832685
------------------------------------
SKYPE:
tuist2007
------------------------------------




Secure Trade Guarantee
You never need to worry about the security of your personal information on our site. myrsgold won't share your information to any third party without your permission.
Lowest Price Guarantee
myrsgold strives to provide a huge amount of real cheap Runescape 2007 gold (Old School Runescape Gold) for players, and we firmly believe that all the 2007 RS gold for sale at our site is the cheapest.
10 Minutes Delivery Guarantee
We guarantee that the whole delivery process will be done in 10 minutes after your order is confirmed. That means you don't need to wait for a long time to buy 2007 RS gold (Old School Rs Gold) from us
100% Satisfaction Guarantee
We offer 24 hours service everyday. You can buy RS gold 2007 (Old School Runescape Gold) from us at any time! Please feel free to contact us by online chat, email or skype if you have any questions.


News
MLB 21 players can also play together even if they are on different platforms
The latest iteration of MLB The Show is now available for playing. As is the case with every sports video game and its respective player base,
MLB The Show 21
is a hit amongst baseball fans. However, unlike all the previous versions (since 2006) of MLB The Show, which were exclusive to Playstation, the game is now also playable on the Xbox platform. Apart from playing with friends on the same platform, players can also play together even if they are on different platforms.
How To Play With Friends On Other Platforms
There are a number of different ways to play online in MLB The Show 21 as per usual with this series, but now the player pool will be bigger than ever with a whole new group of players that never have had PlayStation consoles. Actually figuring out how to play with said friends can be a bit tricky though across the platforms.
To do this, you need to first enable cross-play in MLB The Show 21.
Open the profile menu from the main screen by clicking on the top-right corner and go to "My Profile". Look for an option that allows you to turn on cross-play and click on it.
Then,In the same 'My Profile' menu, select the friends option.
This will bring up a list of all the people in the player's friends list, but only on whatever console they're currently using. To add someone from another console, go right to the 'Requests' option and select the 'Send New Friend Request' button. From there, the other player will need to accept the request. After they appear on their friend list, the host, the player who wishes to initiate the ball game, must select their friend's name and invite them to an exhibition game. This will bring them to a settings screen where things such as the number of innings are determined, and when they're finalized, choose to advance. Once that's settled, all that needs to be done is choose ready up, and two friends on different platforms can take to the field!
MLB The Show 21 is now available for PS5, Xbox Series X/S, PS4, and Xbox One.
If you want to buy stubs in MLB The Show 21, you should buy them from third part sites, much cheaper and quick. But you should choose a safe and trustable online shop. Though there is no evidence that EA Sports actually prohibits anyone from making such purchases, but long-term similar operations will still put your account at risk.Fortunately, you don't have to worry about this issue at
5mmo.com
. 5mmo.com is a seller specializing in sports game currency transactions. We have rich experience and a professional team, and the
MLB 21 Stubs
For Sale we sell are obtained manually by players, which does not violate the rules of the game. You can rest assured to buy MLB 21 Stubs here.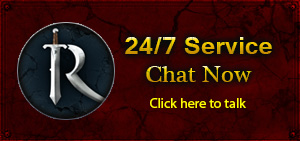 love them. best coin service
15/03:38:58
Charley Jarvis
Absolutely incredible!!! was a bit worried at first but there is nothing to worry about at all!!! great sellers, definitely buying from you guys again!
Awesome site. Very reliable and a very fast service
To other customers, they may pay more attention to the price. But I think the service is the most important thing that makes me decide to buy something. I hope your service is as good as it is now. Thanks a lot.
Wow this site is amazing! I am so happy. I thought this website isn't trusted so i gave it a go, and look, my money is here! I certainly buying here again.
it is so good.She helped me so much and made sure my coins was safe and i was going to get my coins she helped a lot thanks