Email:
Support@FUTVip.com
------------------------------------
Phone:
086-18523832685
------------------------------------
SKYPE:
tuist2007
------------------------------------




Secure Trade Guarantee
You never need to worry about the security of your personal information on our site. myrsgold won't share your information to any third party without your permission.
Lowest Price Guarantee
myrsgold strives to provide a huge amount of real cheap Runescape 2007 gold (Old School Runescape Gold) for players, and we firmly believe that all the 2007 RS gold for sale at our site is the cheapest.
10 Minutes Delivery Guarantee
We guarantee that the whole delivery process will be done in 10 minutes after your order is confirmed. That means you don't need to wait for a long time to buy 2007 RS gold (Old School Rs Gold) from us
100% Satisfaction Guarantee
We offer 24 hours service everyday. You can buy RS gold 2007 (Old School Runescape Gold) from us at any time! Please feel free to contact us by online chat, email or skype if you have any questions.


News
Oxygen Not Included out of Early Access on July 30
Oxygen Not Included launched in Early Access on Steam back in 2017 It has had a stellar performance since then, always sitting above a 90% recommended rating. The game has also been available on the Epic Games Store since the launch of that platform. Now, over two years since the game first launched in its alpha release, it will officially release on July 30. Plus, it will come with a lot of new content that isn't currently available on the Early Access build. Developer Klei Entertainment says that the final release will have the complete main features of the game so the general public will enjoy it. However, the studio will continue to work on developing, improving, and expanding the game post-launch.
According to a post on Klei Entertainment's official forums, the extra content available on release will include new asteroids for players to explore, each with their own "rolled traits" and three new biomes, complete with plants and critters. It will also hold new buildings for players to process and upgrade the materials found in them. The final release will also include colony goals for your survivors (called 'duplicants') so they have something to strive for. Further, there will be new balance and polish adjustments for food, temperature, and the selection of duplicants.
The colony sim has, not surprisingly, changed quite a bit during its two years in Early Access, sprouting a new skill system, which is a bit more micromanagement intensive; loads of new things to construct, including ranch buildings for the alien critters you can rear; and an automation system that lets you use logic gates and sensors to make things more efficient. In addition, if you are in need of Cheap
Oxygen Not Included Steam PC CD Key
, you can visit our website z2u.com.
There is some resemblance between Oxygen Not Included and Klei Entertainment's most successful game, Don't Starve. We might see a similar trajectory following the launch, with the final release being a significant and in-depth single-player experience. Later, we might see a multiplayer or co-op mode or standalone like Don't Starve Together. Although this is a different type of game — a survival sim — it might be possible to flesh it out for two or more players somehow.
New for 1.0 are asteroids with random traits, explorable of course, along with a bunch of new biomes and buildings. And while survival will be your biggest concern, you'll also have colony goals that your diligent duplicants will need to work towards. More details on what the launch update includes will be available on the day.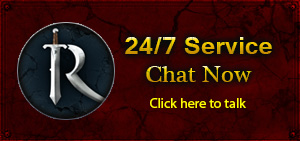 That was great! I swear it was like a 5 minute delivery. it is a good employee as well thanks
This site is insane! Was wary at first but genuinely got my order within about 10 seconds at an amazing price! USING AGAIN!
Gracias, perfecto, ningun problema, en 10 minutos listo.
Good service,it very fast
Great service and quick coins delivery. recommended seller. Thanks.
Nice support ! i got my coins very quickly and easy after confirmation,thank you