Email:
Support@FUTVip.com
------------------------------------
Phone:
086-18523832685
------------------------------------
SKYPE:
tuist2007
------------------------------------




Secure Trade Guarantee
You never need to worry about the security of your personal information on our site. myrsgold won't share your information to any third party without your permission.
Lowest Price Guarantee
myrsgold strives to provide a huge amount of real cheap Runescape 2007 gold (Old School Runescape Gold) for players, and we firmly believe that all the 2007 RS gold for sale at our site is the cheapest.
10 Minutes Delivery Guarantee
We guarantee that the whole delivery process will be done in 10 minutes after your order is confirmed. That means you don't need to wait for a long time to buy 2007 RS gold (Old School Rs Gold) from us
100% Satisfaction Guarantee
We offer 24 hours service everyday. You can buy RS gold 2007 (Old School Runescape Gold) from us at any time! Please feel free to contact us by online chat, email or skype if you have any questions.


News
Rogue Company is the latest in a long line of games
Rogue Company
is a third-person 4v4 shooter developed by First Watch Games and published by
Hi-Rez Studios
out of Alpharetta, Georgia. And what a breath of fresh air! From the exceptional polished visuals to the inherently simple combat, Rogue Company skips all the complexities of modern shooters and aims straight for gameplay. The controls are intuitive if still a tad buggy, and the three objective-based modes are compelling.
The 13 Rogues, to explain these guys first, are the characters that you can select to be. There are six basic types of Rogue: Defenders – Anvil and Trench – have abilities that are helpful when defending an objective, like a barricade or barbed wire to slow the other team down. Breachers are almost exactly the opposite to Defenders, and Dima and Gl1tch, the two characters in this class, are designed to push forward and take the fight to the enemy, pushing through enemy lines. Duelists are the main damage dealing class in Rogue Company, and Scorch's fire abilities and Chaac's stim pack giving him health can be vital in the middle of a hot firefight. Ronin and Lancer are the other two Duelists, and in particular, Lancer's starting secondary weapon is very good indeed!
One of Rogue Company's weaknesses is also its strength: originality. From Overwatch and Apex Legends to Counter-Strike: Global Offensive and Fortnite, Rogue Company has seemingly borrowed concepts from everywhere. Yet, it truly merges the best of everything, cherry-picking concepts like Apex's famous ping system, Fortnite's cosmetics store layout, and Overwatch's hero loadout style.
Even though it only has three 4v4 game modes that have all been seen before for the most part – a Counter-Strike-style bomb mode, a variation on a capture point format, and what is basically team deathmatch with a twist – there's enough variety in the nine maps and the play styles they require to avoid boredom. Teamwork is crucial, so thankfully Rogue Company is the latest in a long line of games to borrow the incredibly smart ping system popularized by Apex Legends. That allows players not on voice chat to still easily communicate with their squad using quick scripted callouts and contextual map markers.
Of course, it's the lack of any sort of Battle Royale mode that makes Rogue Company stand out at the moment. Taking a queue from Riot Games' VALORANT, Rogue Company takes players back to a simpler, objective-based game with clear goals and clear winners. The game implements an easy anti-cheat software and there doesn't seem to be any hackers here yet, which have now plagued games like
Call of Duty: Warzone
for weeks on end.
All in all, for a free-to-play title, Rogue Company on Xbox One is worth every penny. As you'd expect, there are various options for buying cosmetic items, but as these have no effect on gameplay I'm okay with the opportunity if others want to spend real money to make their Rogue look a bit different. I haven't felt the need, and as all the Rogues can be earned using in-game currency, it's all good. Rogue Company is certainly better if you can get a good squad around you, as playing with randoms is a bit like banging your head against a brick wall, but a team that talks is a team that wins. In conclusion though Rogue Company most certainly stands up as a wicked game in its own right. For free, you may as well give it a try. What have you got to lose?
Choose the best and safest place to buy your
Rogue Company Rogue Bucks
,
z2u.com
can become your most reliable Rogue Company Rogue Bucks supplier at the moment.We believe the speed of service is key to your gaming experience. z2u thrives to deliver your order as fast as possible. Make sure that you've double checked your order for any mistakes cause it will delay the speed of our service.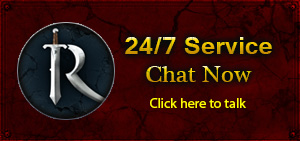 All my questions were answered and the person was very friendly
These guys are truly one of the best,cheapest and most reliable on the market!!
Good service,it very fast
Wow this site is amazing! I am so happy. I thought this website isn't trusted so i gave it a go, and look, my money is here! I certainly buying here again.
Cheap price ,super fast service.