Email:
Support@FUTVip.com
------------------------------------
Phone:
086-18523832685
------------------------------------
SKYPE:
tuist2007
------------------------------------




Secure Trade Guarantee
You never need to worry about the security of your personal information on our site. myrsgold won't share your information to any third party without your permission.
Lowest Price Guarantee
myrsgold strives to provide a huge amount of real cheap Runescape 2007 gold (Old School Runescape Gold) for players, and we firmly believe that all the 2007 RS gold for sale at our site is the cheapest.
10 Minutes Delivery Guarantee
We guarantee that the whole delivery process will be done in 10 minutes after your order is confirmed. That means you don't need to wait for a long time to buy 2007 RS gold (Old School Rs Gold) from us
100% Satisfaction Guarantee
We offer 24 hours service everyday. You can buy RS gold 2007 (Old School Runescape Gold) from us at any time! Please feel free to contact us by online chat, email or skype if you have any questions.


News
Season VI Scourge of Winter of Conquerors Blade will run until March 14th
In the Season VI: Winter Blizzard Seasonal Update, the multiplayer action Conqueror's Blade requires players to reclaim the North from the Saints. The fresh season will run until March 14th.
This free expansion will be available from December 21. In case you wonder, what does this new expansion do? This season you will venture into the frozen lands of Ostaria, to face a new threat and save the lands of the North from desolation.
In 'Season VI: Scourge of Winter', warlords must answer the call to:
FACE A NEW EVIL
A tale of good versus evil will unfold throughout a new Seasonal Campaign! In Season VI: Scourge of Winter, a fearsome horde known as the Desecrators has attacked the North. Moving under cover of winter's freezing darkness, these brigands follow the orders of the Scourge of Winter, a villain of legend whose relentless wrath was said to plague entire regions from winter until springtime. As the survivors of their brutal assault flee south, a desperate alliance of heroes must assemble to fight back against this terror and deliver the land from doom.
EXPLORE THE ICY REGION OF OSTARIA
The frozen land of Ostaria is a beautiful yet dangerous region. Locked in a terrible winter, forcing warlords must watch out for snow storms as they venture across the Ostaria region. Dynamic weather conditions in Season VI will bring seasonal change a whole new level of immersion to the world of Conqueror's Blade. New PvE content will unfold here later in the season, where exclusive rewards can be earned by the North's fiercest defenders.
UNITE AND PROMOTE UNITS
This new evil is too great for even the greatest soldiers to face alone. Players must bring their most trusted units to the fore with new Unit Promotions to drive back the Desecrators! Complete Unit Challenges throughout Season VI to promote your existing units to the ranks of the Landsknechts, the Armiger Lancers, and Liao's Rangers.
RECLAIM THE NORTH FOR EXCLUSIVE REWARDS
Defeat the Desecrators and tackle new Seasonal Challenges in Season VI to unlock more than 100 free and premium rewards, including the Redeemers' Unit Attire, the mighty Archon Hero Attire, and lots more. Starting today, players can pre-order the Season VI Battle Pass in-game to start their campaign in Season VI: Scourge of Winter with the imposing Desecrator's Hero Attire!
A content that invites us to travel to the region of Ostaria, where a new enemy has claimed the frozen lands of the North. Against all odds and through the cold winter, heroes from across the known world must join forces.
Conqueror's Blade Silver
Coins is one of the most valuable currency on the Conqueror's Blade marketplace. So if you want to unlock more content of the game instantly, buy Conqueror's Blade Silver from
RVGM.COM
is a cost-effective way for saving time and money! Cheap Conqueror's Blade Silver for sale are full stock on all servers and platforms, safe transaction are promised for both payment and delivery.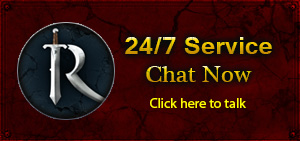 thank you very much,so fast and safe.
The service ended up being the fastest i've ever witnessed on any game currency provider,i will become a loyal customer
Thank you for your good service.The rs coins is so cheaper than other's.
You are the best site of the world !! thank you so much
I got my coins very quickly,beside their service is also good.