Email:
Support@FUTVip.com
------------------------------------
Phone:
086-18523832685
------------------------------------
SKYPE:
tuist2007
------------------------------------




Secure Trade Guarantee
You never need to worry about the security of your personal information on our site. myrsgold won't share your information to any third party without your permission.
Lowest Price Guarantee
myrsgold strives to provide a huge amount of real cheap Runescape 2007 gold (Old School Runescape Gold) for players, and we firmly believe that all the 2007 RS gold for sale at our site is the cheapest.
10 Minutes Delivery Guarantee
We guarantee that the whole delivery process will be done in 10 minutes after your order is confirmed. That means you don't need to wait for a long time to buy 2007 RS gold (Old School Rs Gold) from us
100% Satisfaction Guarantee
We offer 24 hours service everyday. You can buy RS gold 2007 (Old School Runescape Gold) from us at any time! Please feel free to contact us by online chat, email or skype if you have any questions.


News
Two players defeated the boss for a 40-man raid in WoW Classic
Two players - the warrior Gendisarray and the priest Shiftus - defeated the opponent in

World of Warcraft: Classic

, which is normally intended for a team of forty.
I am talking about the dragon Onyxia, who has as much as 1.8 million health points and in the past was considered one of the most difficult bosses in the game.
The fight lasted 57 minutes, and positioning and resource management (including the real mountain of mana potions that the priest consumed during the fight) played a key role. Interestingly, in some respects, Onyxia turned out to be an enemy that was easier to defeat than in a 40-man raid (when there were only two people on the battlefield, it was easier to dodge the powerful dragon's tail attacks, for example).
This is because Onyxia, nowadays, does not present a really interesting challenge for WoW players. He was introduced 16 years ago and has a number of basic skills that many players can easily master. Although the difficulty continues to be that the dragon must be attacked with a really large group, not just two players.
Warrior and priest are the classes of Gendisarray and Shiftus, who stood firm against him. Among the details to take into account, is his position regarding Onyxia or the management of his resources. Every spell and attack was perfectly timed throughout the 57 minutes, demonstrating brutal concentration.
This is the feat achieved by the players Gendisarray and Shiftus, who have managed to defeat the dragon Tome Onyxia, a boss with more than 1.8 million HP. Admittedly, Onyxia is no longer a challenging boss for players, the dragon only has a handful of basic abilities and can be easily defeated by most experienced players, but a full raid party is still needed for that. According to WoWhead this is the first time that someone has managed to kill Onyxia with only two people, but it was not easy.
Admittedly, this is quite an achievement and shows how much World of Warcraft players have learned since the game's launch in 2004.
Bosses who once seemed like an insurmountable challenge today are not a big problem for an experienced guild, and even - as you can see in the example of Gendisarray and Shiftus - a group of two. You can see the entire fight with Onyxia on
Twitch
.
Buying
World of Warcraft Classic Gold
is a known issue. You see something on the auction house but you're missing the necessary gold to buy that one mount or this item. Farming is boring and no fun for most players, that's where
z2u.com
gives customers the perfect alternative to get their gold fast. No matter if you buy Mounts, Items or your daily needs of crafting goods and consumables. Gamelooting is the best partner if you need gold. We're looking especially for immediate availability and fast delivery. No false promises from our side - we're always trying to improve our delivery process. Customer satisfaction is our top priority.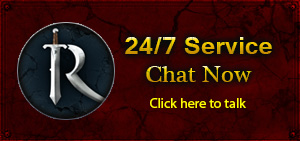 I order 800k just now. :) May you send me quickly just as usual. Thank you. You are the best.
Got an excellent service from that site,will come back soon
good price & great customer services.
When Pending, Click Why to check reason; When Working, just wait for the delivery. So do not worry. It is a legit site.
28/09:02:58
Arnar Vidarsson
excellent service and would definitely recommend the site for all FUT players!
Everyone was very friendly, and did a great job on customer service! i will recommend you to any and all my friends