Email:
Support@FUTVip.com
------------------------------------
Phone:
086-18523832685
------------------------------------
SKYPE:
tuist2007
------------------------------------




Secure Trade Guarantee
You never need to worry about the security of your personal information on our site. myrsgold won't share your information to any third party without your permission.
Lowest Price Guarantee
myrsgold strives to provide a huge amount of real cheap Runescape 2007 gold (Old School Runescape Gold) for players, and we firmly believe that all the 2007 RS gold for sale at our site is the cheapest.
10 Minutes Delivery Guarantee
We guarantee that the whole delivery process will be done in 10 minutes after your order is confirmed. That means you don't need to wait for a long time to buy 2007 RS gold (Old School Rs Gold) from us
100% Satisfaction Guarantee
We offer 24 hours service everyday. You can buy RS gold 2007 (Old School Runescape Gold) from us at any time! Please feel free to contact us by online chat, email or skype if you have any questions.


News
When is Aion Classic released in Europe
A few days ago, NCsoft heat the upcoming deployment of a "classic" version ofAion in the United States – after South Korean players last December, North American players will also be entitled to the original version of Aion, as the MMORPG was when it was released in 2009.
When is

Aion Classic

released in Europe?
While Aion Classic has been available in South Korea since November, a release date was overdue for the western regions. It is now done because we have a date which is June 23, 2021!
Unfortunately this announcement only concerns North America. The game will be offered in free-to-play with an optional subscription. As of June 16, it is also possible to log in to create your character in advance, reserve your name and thus receive an exclusive mascot upon release.
The game will remain free-to-play, with Siel's Aura being a purchasable buff to experience and loot rewards.
Players will receive one free hour of the aura each day, with 30 days of Siel's Aura costing $15, and 90 days $42. There are of course pre-order bonuses that include exclusive titles, costumes, and some Siel's Aura days.
The FAQ calls this a "global service" and refers to it as a "Western" launch rather than a launch specific to the Americas, though Europe is still not expressly mentioned. The version will basically be in line with the Korean version, with a similar cash shop too, minus "BMs that affect combat balancing" so as not to disrupt PvP: "Korea is currently servicing the updated 1.7 version. Likewise, West will begin with 1.0 then provide the 1.5 update / 1.7 update based on how quickly players progress through the content, among other factors."
At the same time, the MMORPG also includes a Daeva Pass (a Battle Pass) associated with a specific premium currency, the Quna, allowing both to unlock certain levels of the pass and buy cosmetic or consumable items.
In recent years the fashion has been for remasters and the world of mmo is no exception. World of Warcraft by being already in the first expansion of the game in Classic version, Dofus also began to exercise with their Dofus Retro and it is now Aion, after a conclusive test in Korea, which benefits from the success of the first years of the game to make it a remaster.
Character creation and name reservations begin early on June 16th. The preorder founder packs run $20 and $50, though again, this is playable for free, so you don't need to buy anything to play it.
You can buy
Aion Classic Kinah
with real-world money. Are you looking to buy cheap Aion Classic Kinah? Well, you found the right place! You can buy Aion Classic Kinah from 5mmo.com. Trustpilot is one of the best customer feedback sites.
5mmo.com
currently has over 2,244 mostly positive reviews, and 83 percent of users rated 5mmo as "Excellent." The service is praised time and time again for its cheap prices and fast delivery of Kinah. 5mmo has become the most trustworthy seller through its cheap price, fast delivery, and excellent customer online services. We allow for a variety of convenient payment options such as Credits Cards, Skrill, Sofort, WebMoney, Bitcoin, and AliPay...As a form of support for our users, we provide a live chat to allow for 24/7 customer support.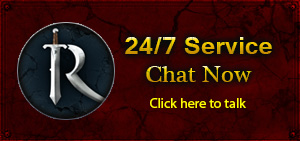 Great Price and fast shipping very good
very fast. bought 200k on pc and it was deliverd within minutes
28/22:17:00
Roberto Juarez
Thank you for your patience. You are nice lily. Thank you.
I BOUGHT 5 times now VERY QUICK AND CHEAP!
15/03:38:58
Charley Jarvis
Absolutely incredible!!! was a bit worried at first but there is nothing to worry about at all!!! great sellers, definitely buying from you guys again!
26/22:02:00
Victor Tortosa
Simple, Fast Delivery, Cheap Fantastic Service!`